Motel Rocks Promo Code
Apr 10, 2009 Author: Suzy P | Filed under:
Fashion Offers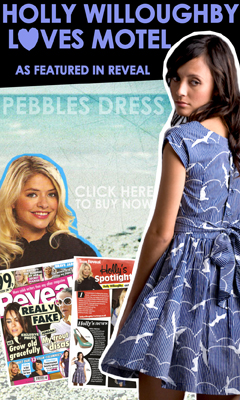 It's Easter and fab fashion site, MotelRocks have a cracking Easter gift for you in the shape of a 20% off promo code.
Forget Easter eggs, 20% off dresses is much preferred and this promo code for Motel Rocks will be definately well received.
Simply enter the promo code easter20 at the checkout at MotelRocks.com to claim your 20% discount.  Hurry as the offer can't last forever!
Click here to claim your 20% discount.
Happy Easter!